We Will Make You a Meal Prep Master!
The fail proof system you need to prep mouthwatering meals with confidence.
At Nutrome, we understand how frustrating it can be to integrate a meal prep routine into your lifestyle - and to stick to it.
Do you ever find yourself: 
Eating the same foods day after day
Running out of meals before the end of the week
Crashing between meals

Losing control on "cheat day"

Wasting money on spoiled groceries
Ordering take out more than you would like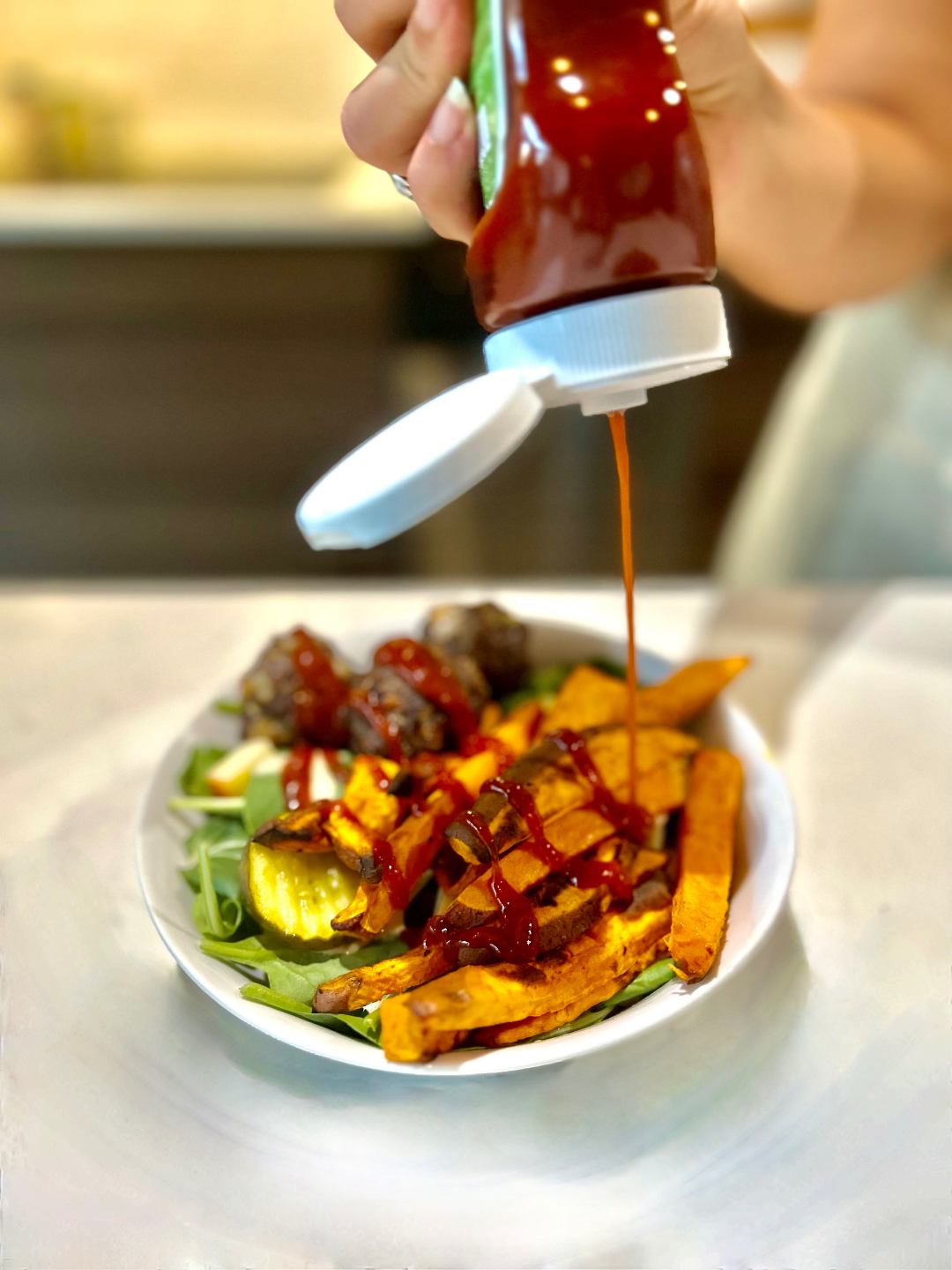 We believe everyone ought to have the skills they need to feed themselves healthy, delicious food every day.
That is why we developed a fail-proof meal prepping system that is:
Simple Easy recipes with familiar ingredients.
Efficient Cook everything you need in 1-2 hours per week.
Varied Never get bored from eating the same thing over and over.
Cost-effective $5 per meal is all it takes to stock your fridge.
Versatile One bowl feeds multiple people with different dietary needs. 
Flexible Can be adapted for busy schedules, travel & unexpected events.
Non-restrictive No food is off limits.  Our method is sustainable for life.
Science-based This is a no-fad-diets-zone. Our recipes are informed by functional nutrition and world-class culinary skills.
Empowering! Before long, cooking will become second nature. You'll n

ever rely on fast food or delivery services again!
Charlotte Bear, MS, CN
Expert culinary instructor with 10+ years of experience. Charlotte has taught cooking skills to underserved children in an urban food desert, young adults with varying degrees of neurodivergence, and adults with disordered eating patterns from across the country and back again!
She has been an instructor in educational teaching kitchens, mobile teaching kitchens, after school programs, and a wilderness therapy program. As a kitchen manager and r & d chef, she's even trained staff in commercial settings. Charlotte demonstrates the essential skills and joy of cooking and looks forward to sharing these with you!
Alexander Bear, MS, CNS
Compassionate wellness coach and certified nutrition specialist with 10+ years of experience helping diverse populations achieve nutrition, exercise, and stress management goals.
From teaching in kitchens, gardens, fitness studios, at universities, providing 15-minute telephone health coaching sessions for a Fortune 500 company, guiding week-long wilderness treks/vision quests, and leading therapeutic groups for young adults in early recovery, Alexander has learned nutrition and community support are integral to cultivating optimal wellness.
He understands how challenging it is to figure out what to eat to feel your best, let alone finding the time and energy to put a new food plan into practice. His mission is to empower you in developing the knowledge and skills needed to feel awesome!
"Nutrome is absolutely amazing and has changed the way I view food! I used to get overwhelmed by trying to eat healthy but the bowls and recipes make it fun and light! After struggling with my weight, eating, and cooking for several years, I can now say I love to cook healthy and cook for others!"
-Zoe B
"Nutrome's meal prep has been a game changer for me and my family! I used to make our meals all at once on Sunday but by the end of the week, so much went to waste bc we were tired of eating the same thing. With Charlotte's suggestions, our meals are now creative with lots of variety and most importantly, healthy and delicious!"
-Karen S
"Nutrome has been life changing. My mind and body have improved tremendously. I was stuck eating the same foods but Nutrome has allowed me to cook the most delicious, creative and healthy foods! The creators have a wealth of knowledge with extensive schooling in nutrition. I recommend Nutrome to anyone who is willing to improve their overall health.
-Katelyn M
$27.99/month
$9.99/month
12-Month Payment Plan
An annual membership commitment paid monthly for 12 months.
Become a Member
$279 / year
$99/year
Pay In Full
A one-time payment for 12-month access to the membership.
Become a Member
$1279
$799
Lifetime
A one-time payment for lifetime access to the membership.
Become a Member
*Discounted prices are available to participants during the FREE 30 day meal prep challenge starting 1/1/24. Click the "Start Free Challenge" button to sign up and for more details.
What you can expect from Nutrome:
Customizable meal plans 

Familiar flavor profiles like Tex Mex, Asian Fusion, Greek, Italian, Americana, etc.

Simple yet flavorful recipes 

World-class culinary instruction 

Like-minded community

Fun weekly challenges to level up your meal prep skills

Access to compassionate master's-level nutritionists
WHAT ARE YOU WAITING FOR?
BECOME A MEAL PREP MASTER
RECLAIM  YOUR LIFE FORCE